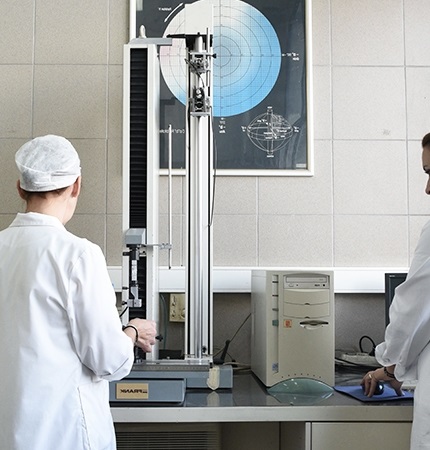 Quality Assurance
The commitment of the Company's General Management and stuff to the Total Quality Management principles results to its partner's expectations and full satisfaction.
The structure of our Company's Quality Assurance System guarantees the strict adherence to the products 'specifications agreed with our partners. This structure consists of the:
Inspections of the adopted products' Critical Control Points.
Sampling methods according to the AQL charts.
Detailed traceability process starting from the raw materials till the products' delivery to our partners.
Raw materials' supplies by approved relevant manufacturers.
Fully equipped laboratory
Full compliance with the materials' direct food contact specific European and FDA regulations.
Microbiological, physical and chemical risk assessment for all the products' manufacturing processes.
Management of our customers' remarks / complaints and the relevant preventive and corrective actions.